---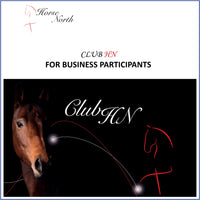 Club HN is designed to benefit both members and participating businesses in a synergistic relationship.
It is FREE for participating businesses to join! 
If you would like to know how we can help your regional NQ business reach our followers then click on the link below.
If you would like to join and make an offer for Club HN members then just download and complete the two interactive forms below, save the forms on your computer and email a copy of both to info@horsenorth.com.au 
Club HN Participating Business Application Form
Club HN Participating Business Terms & Conditions
Need help?  You can call on 0474 634766, message HN on Facebook, or use the email above.  

We welcome retailers, trainers, coaches and instructors along with equine health professionals.  We just require your ABN, your contact and offer details, and acceptance of our T's & C's.  No need to use the checkout - it's FREE to regional businesses!